The Difference Between Quilts and Comforters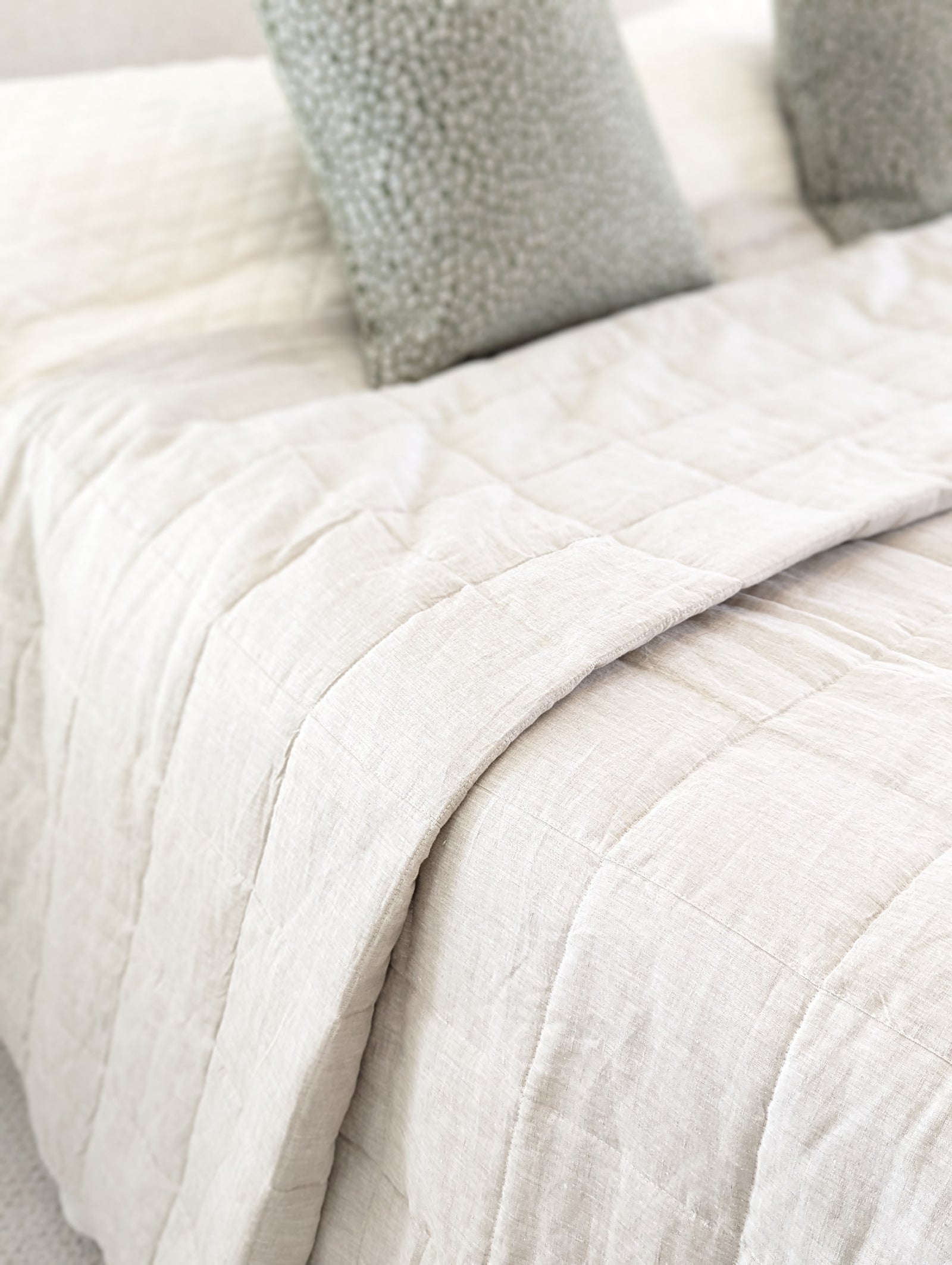 Difference between Quilts and Comforters 
The two most popular bedding top-layer options are quilts and comforters. Both are great options for sleep, but there are some key differences. It's best for you to understand the difference so you can select the right one for you. 
What is a Quilt? 
A quilt is a blanket that consists of a top, a middle, and a bottom fabric. These three layers are sewn together in a way that creates a unique pattern. The middle layer is called batting. This layer can be made from cotton, wool, or synthetic fibers. Quilts are lighter and thinner than comforters. They do not trap heat. They are a better fit for those who sleep hot, or for warm nights.
What is a Comforter?
A comforter is simply a large fabric bag filled with stuffing. The stuffing can be made of down feathers, synthetic fibers, silk, cotton, wool, etc. what it is made of. Comforters are great options for cold sleepers and those who like something a little heavier and more substantial. Comforters are warm enough to be used without a top sheet or extra layers. 
The look
Comforters and Quilts will give your bedroom very different looks. Quilts tend to be a more traditional and classic style, while comforters give off a relaxed cozy style. Comforters can add height to your bed because they are fluffy. Both can be great options for you if you are trying to obtain that layered look. Quilts pair very nicely with comforters to obtain a unique look. 
---