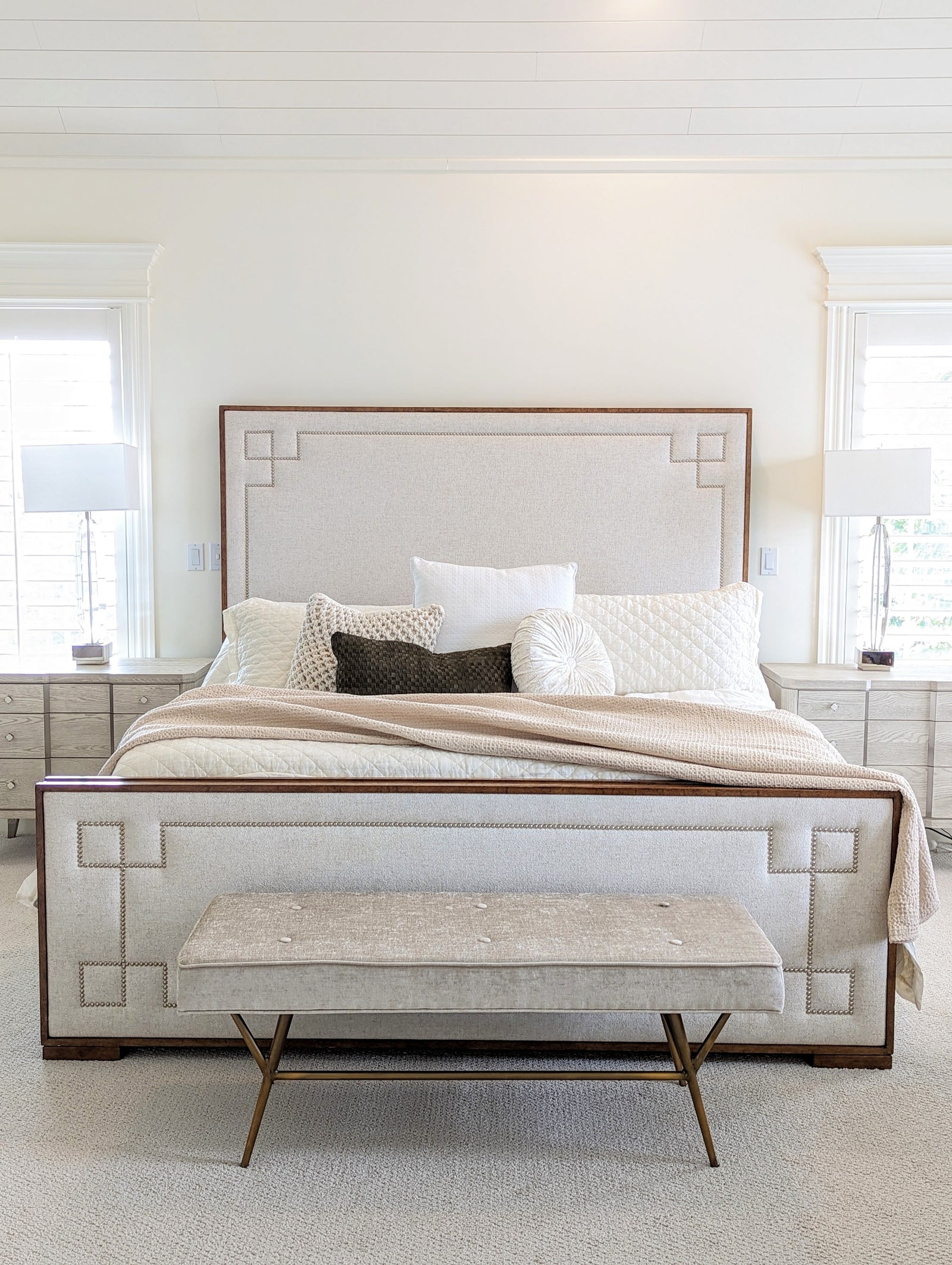 What Is A Coverlet? 
A coverlet is a breathable lightweight layer that is meant to be made into the bed by acting like a blanket or folded at the foot of the bed for extra warmth and layering. Traditionally Coverlets were made of matelassé style fabric. Matelassé fabric is a weaving technique used to create texture and resemble quilting. 
Their Function
Most coverlets do not have a middle layer in order to be as lightweight as possible. Being lightweight, coverlets usually are used along with other layers for added warmth. They are designed to be decorative elements and vary greatly in style and design. 
Styling Options
You have two options for styling a coverlet. You can fold it into a long rectangular shape leaving it at the foot of your bed on top of your bedspread or duvet. Or, you can make your coverlet into the bed pulling it tightly and tucking it under the mattress along the sides. Folding your duvet or top layer in half so it is resting on the foot of the bed allowing your coverlet to show through is one of the most popular looks. 
---