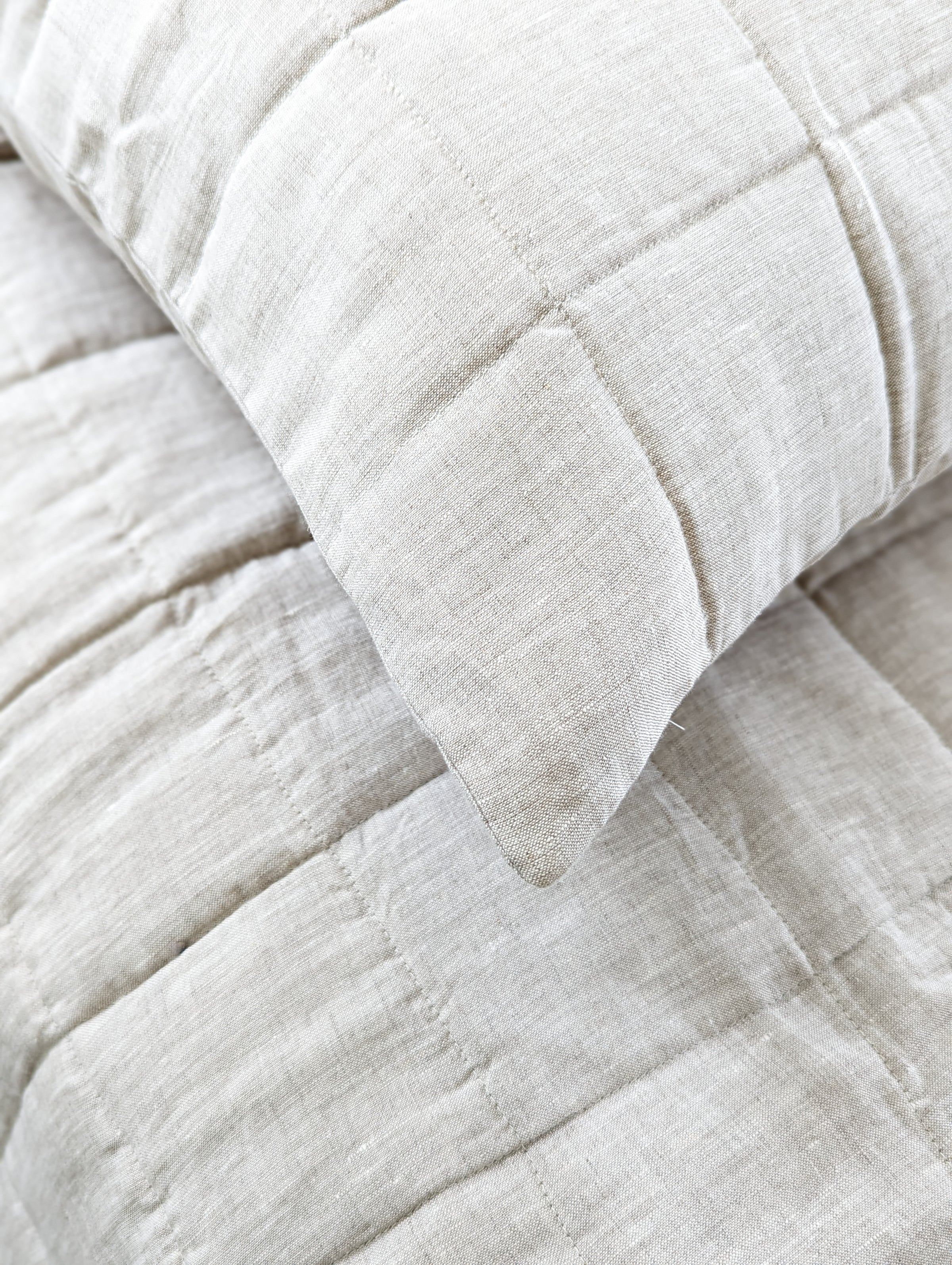 Our Story
We strive to provide the finest quality linen products, crafted with the utmost care and attention to detail. From seed to weave, our linen is pure luxury, with both health and sustainability at the forefront of our production process.
Explore Products
A Note from the Founder
Welcome to our linen bedding company! Our aim is to fulfill all of your bedding dreams. Being a design-focused minimalist, I struggled to find bedding that combined aesthetics and comfort. Then, I discovered the allure of linen bedding - it's hypoallergenic, breathable, thermoregulating, and grows softer over time.
Here at Make It Blanket, we source the finest European Linen, cultivated and produced organically.
Explore our array of products that embody linen's timeless charm and advantages. Our goal is to help you craft a stylish, eco-friendly haven at home.
Excited to assist you in creating your sustainable oasis.
Best,
Jacque Colemere, Founder